Connection via L2TP or PPTP protocol
1. Go to IP->DNS , setup DNS Google (8.8.8.8 и 8.8.4.4),then click Apply-> OK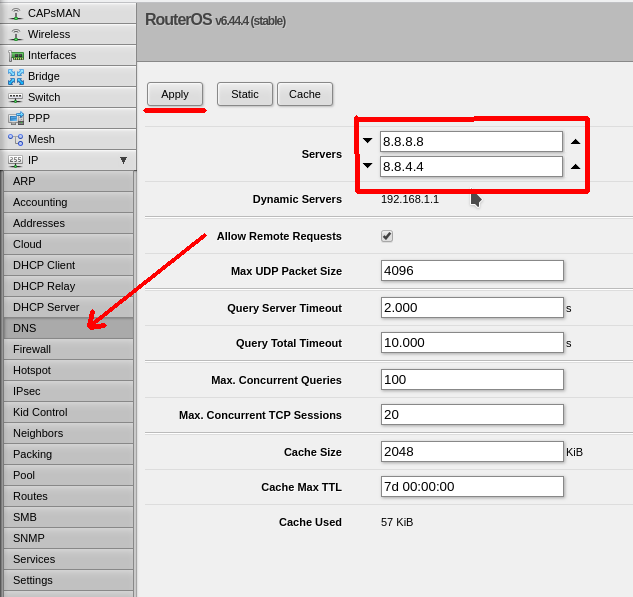 2. Go to IP->DHCP Client open ether1 and uncheck Use Peer DNS and Use Peer NTP , setup Default Route Distance equal to 100,then click Apply-> OK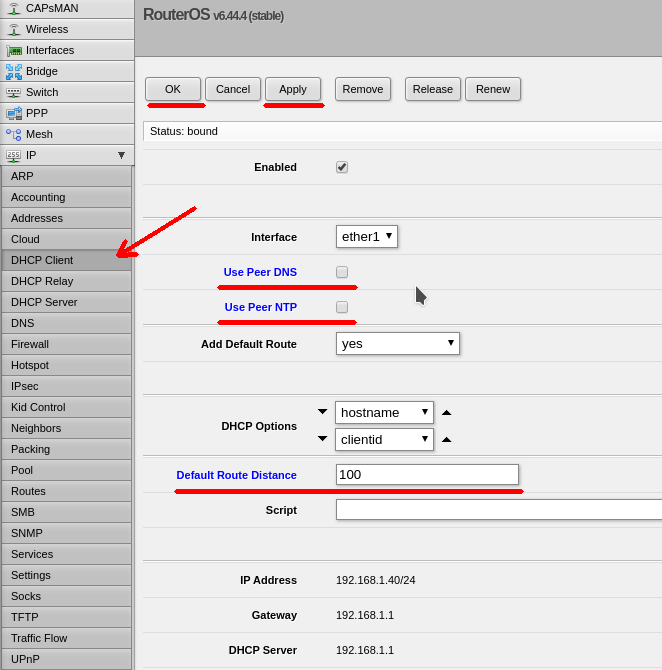 3. Go to IP->DNS, make sure that Dynamic Servers is now empty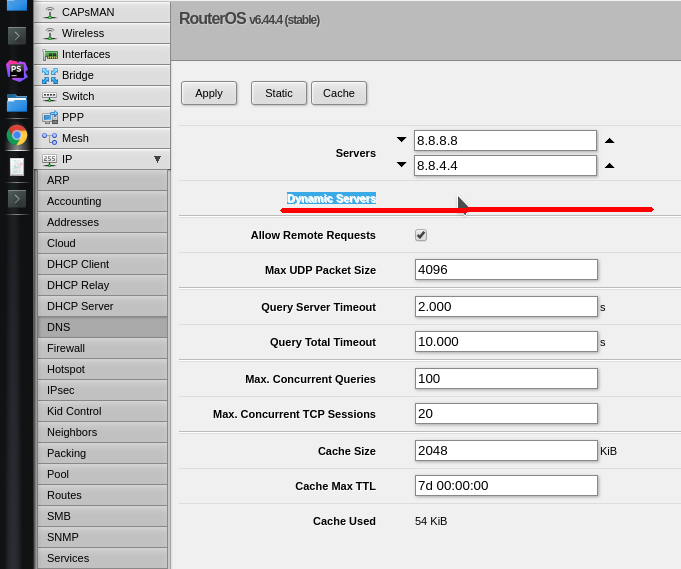 4. Create a VPN server with L2TP connection protocol
Open the program installation manual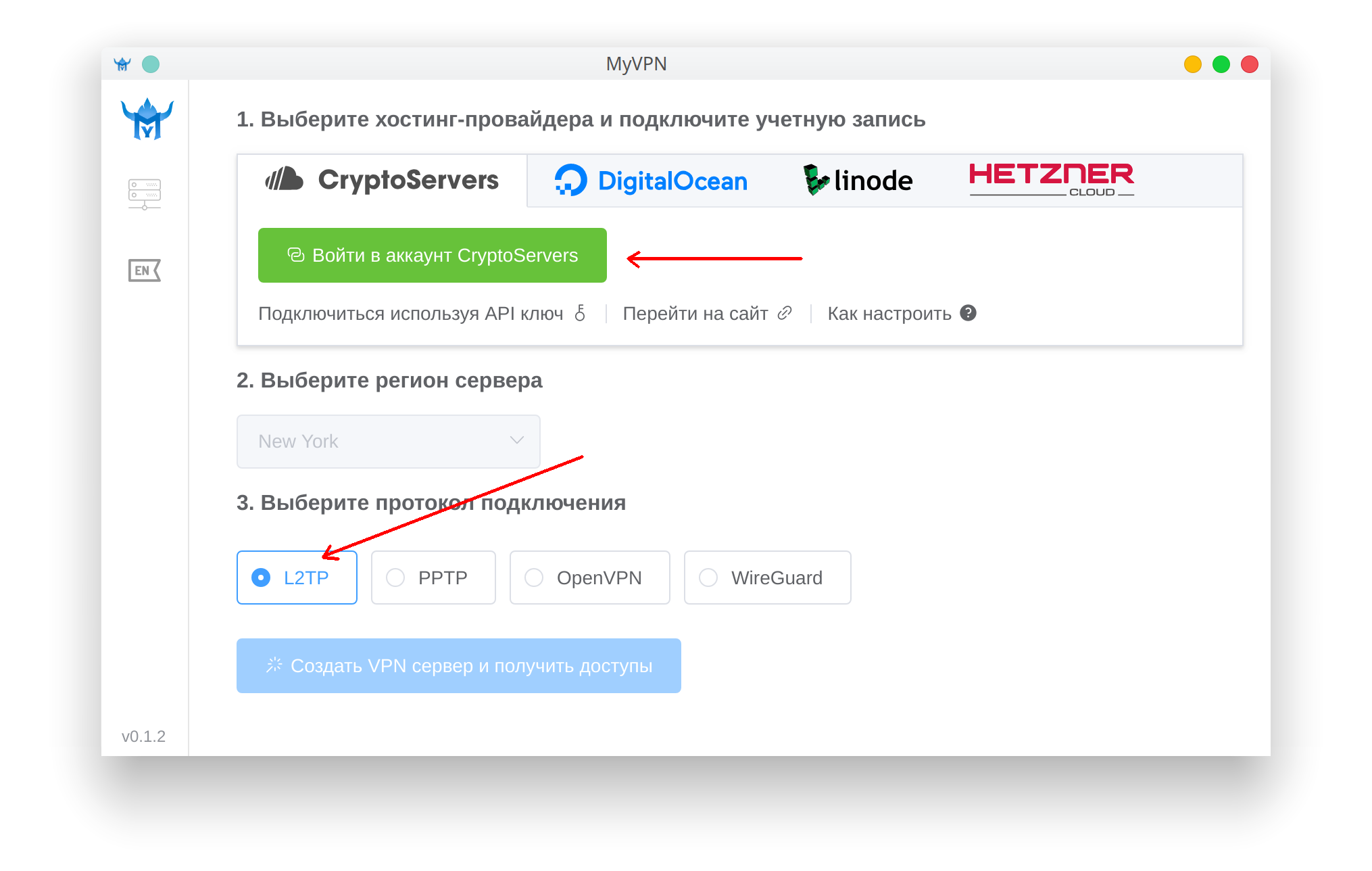 5. Go to Interfaces and create a new L2TP Client interface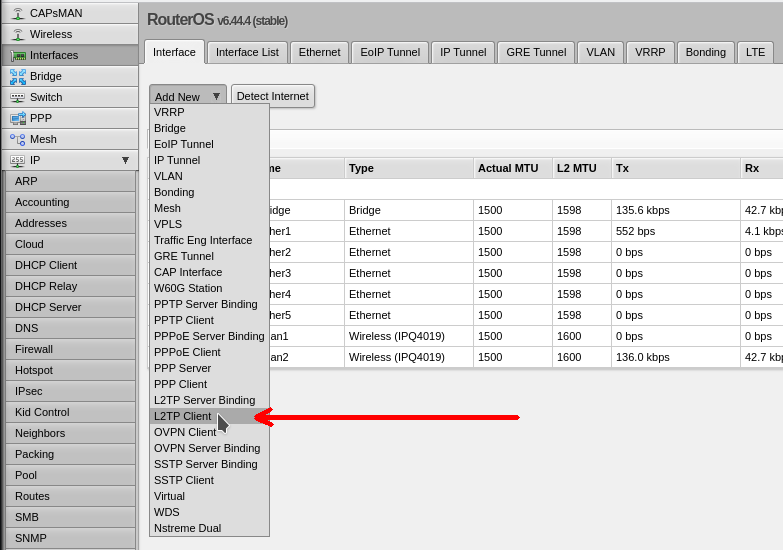 6. Configure it using the data of the created L2TP server in accordance with the image below, setup Default Route Distance equal to 10 ,then click Apply-> OK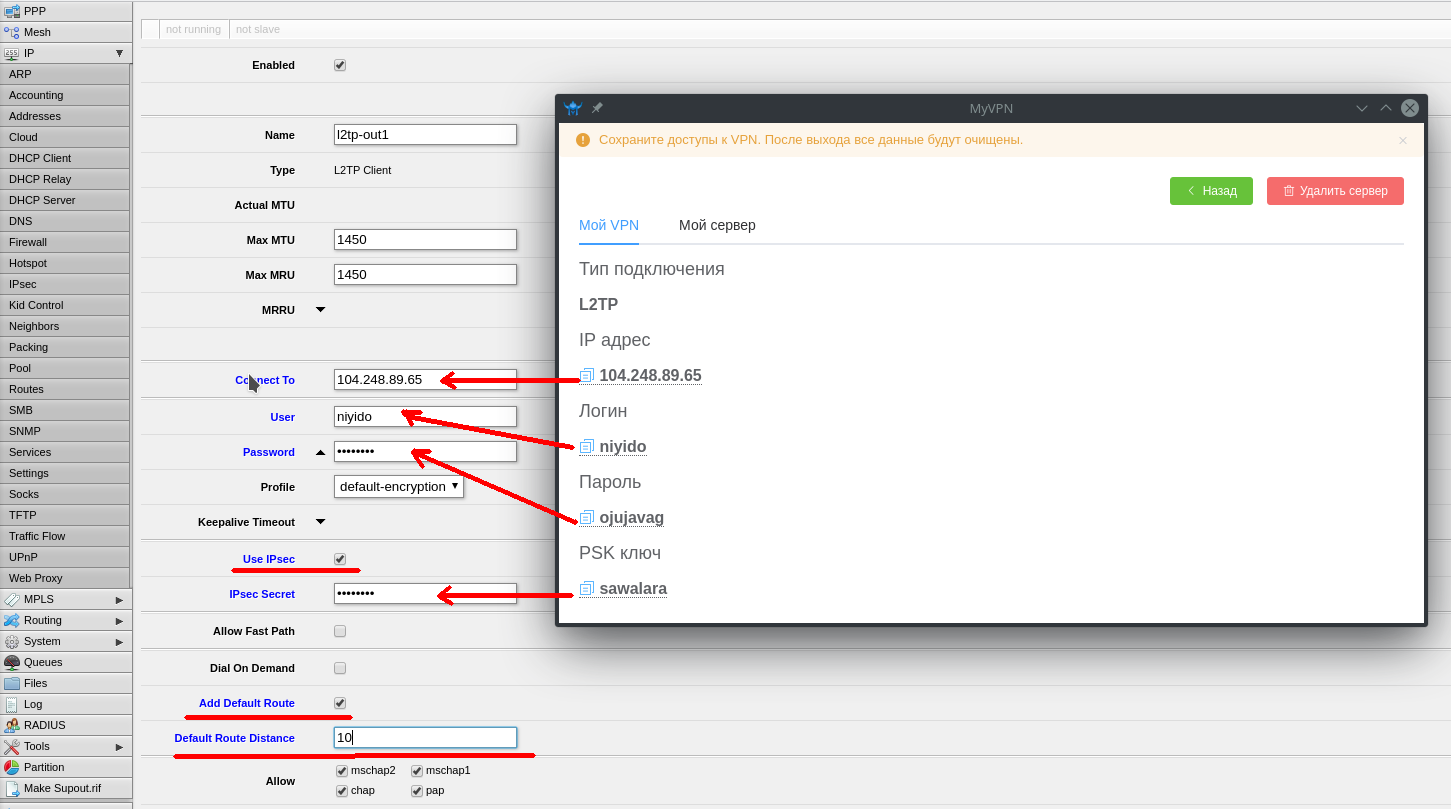 7. Make sure your new interface is up and running.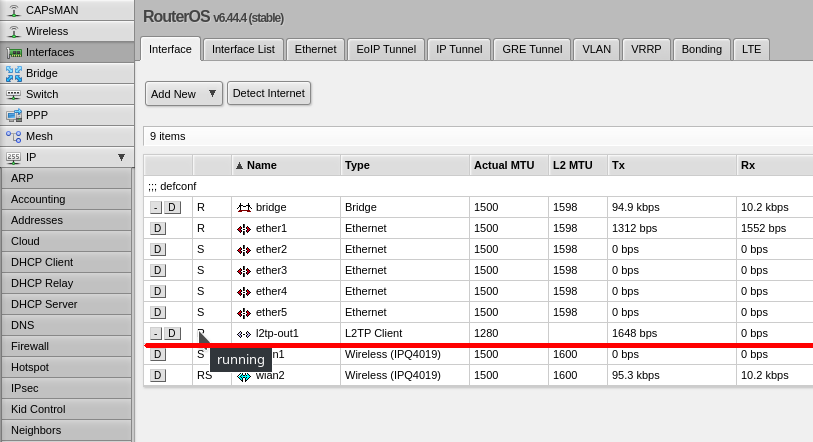 8. Go to Interface List and select the WAN interface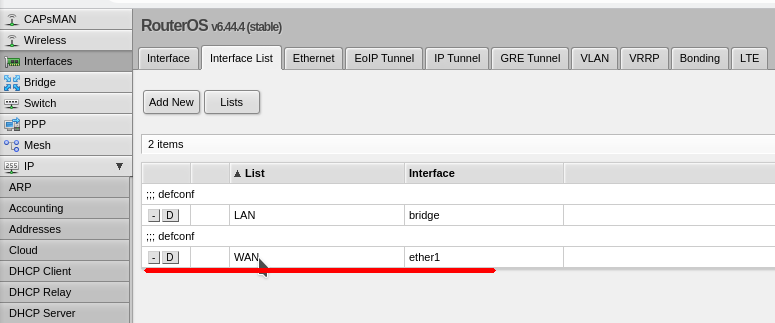 9. Switch all traffic to your L2TP connection,then click Apply-> OK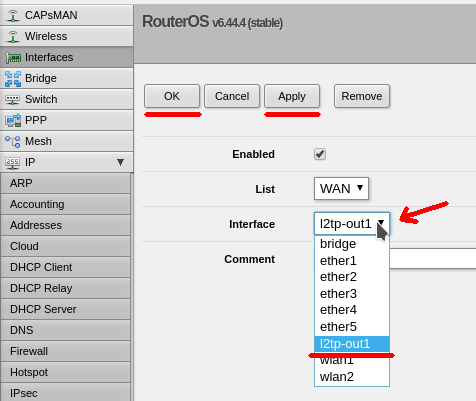 10. This completes the setup, the PPTP connection is configured in the same way, but we do not recommend using it, since it provides much less protection.
Important!
With this setting, if the VPN connection is broken, the network will completely disappear and you need to reconfigure it manually!
In addition - make sure that your device does not have other active Wi-Fi networks, otherwise the operating system itself can change the connection to an insecure connection.