This program is helpful to quickly configure a personal VPN server.
Configure any server via secure protocols L2TP, PPTP, OpenVPN, WireGuard, ShadowSocks with one touch.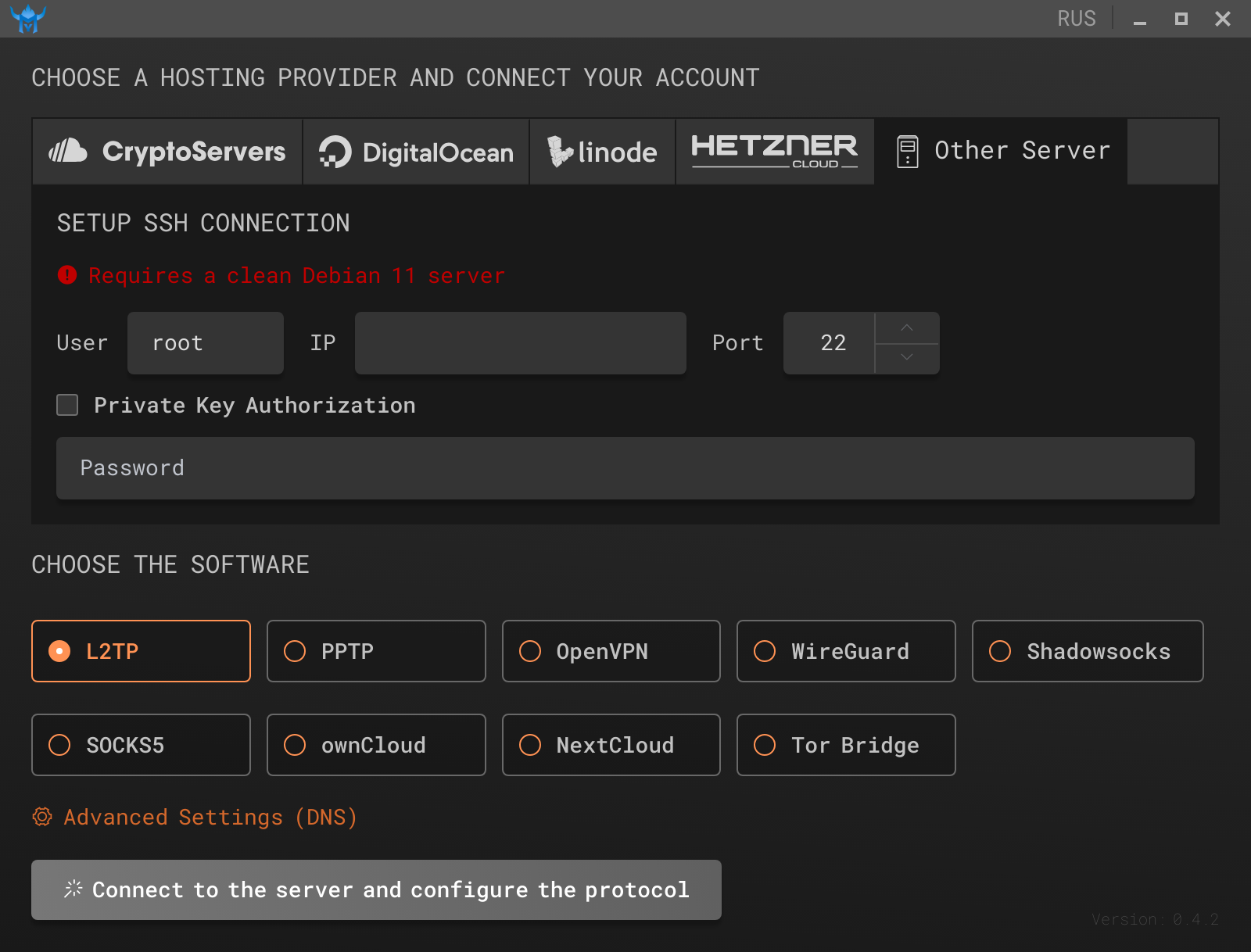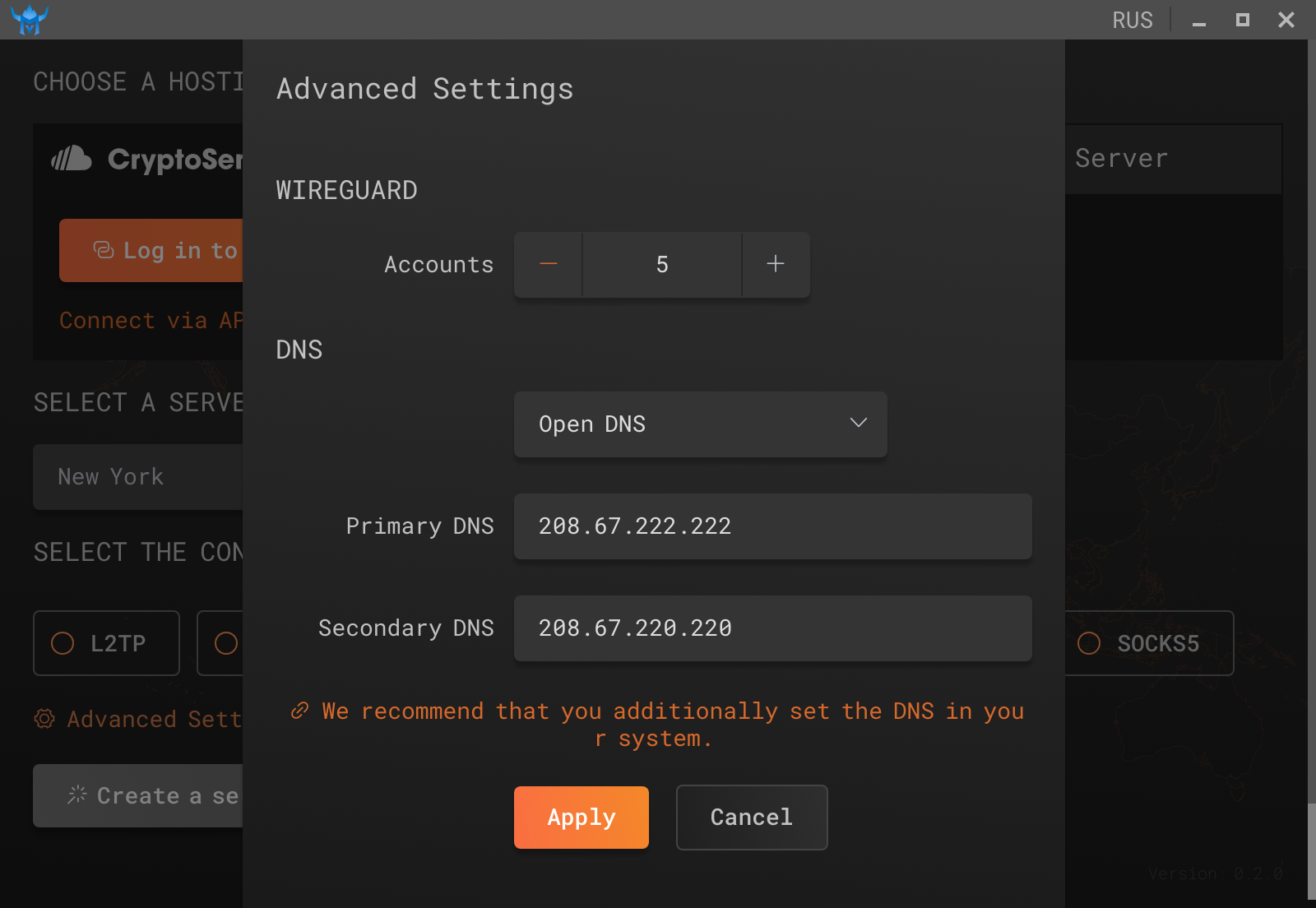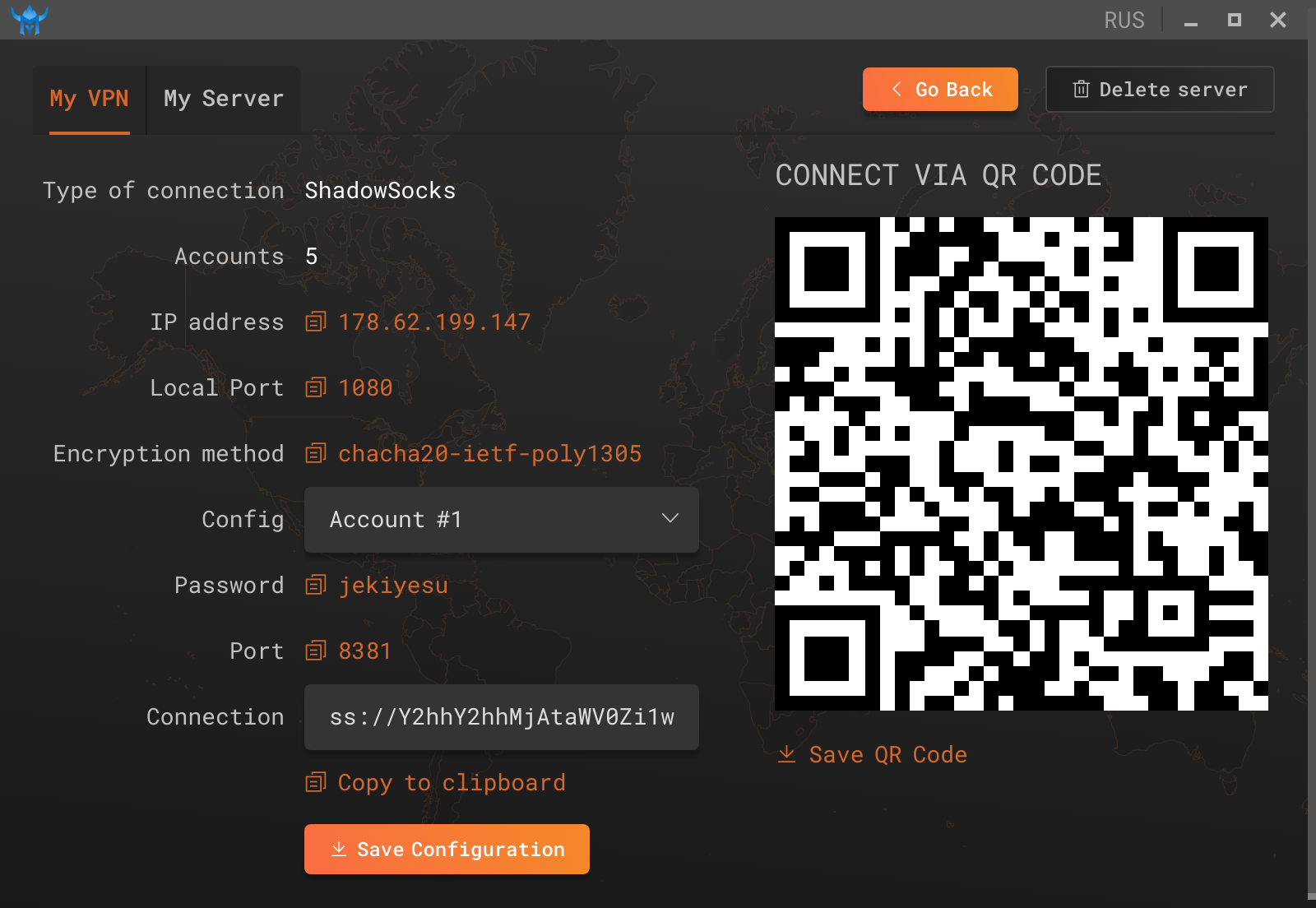 The best solution for VPN
Because we are not a service, we are an API based application, do not limit the speed and not charge any commission.
Price
Choosing a protection protocol
Full access to the server
Number of security protocols
Open source code
Multiple Accounts

Free
Yes
Yes
6
Yes
Yes
Other VPN
from $5
No
No
2 max.
No
No

Other VPN
How does it work?
You just configure the server once and connect to the VPN with no speed limits from any device. Watch 2 min.
1

Registration

Choose any hosting provider and create an account. Replenish your account or attach a bank card where necessary.

2

Configure

Select the region and protocol protection L2TP, PPTP, OpenVPN, WireGuard or ShadowSocks and click "Create VPN Server". The program will configure your server for VPN in a few minutes.

3

Done

Your personal VPN server is ready. Receive a file with server settings, enter this data on any Windows, Mac, Linux, Android or iOS device.